Chaulden Nursery – A Safe and Nurturing Environment for Your Little Ones.
We are proud to announce the opening of Chaulden Day Nursery, located in the heart of Hemel Hempstead. Our mission is to provide a safe, nurturing, and stimulating environment where children can thrive and reach their full potential. Our team of highly qualified and dedicated professionals is committed to ensuring that each child receives individualized attention and support in their development journey.
At Flower Pots Day Nursery, we believe that play is essential for children's growth and learning. Our spacious, bright, and well-equipped playrooms offer a wide range of activities and experiences that are designed to challenge, engage, and inspire young minds. From creative arts and crafts to imaginative role-play, our activities promote problem-solving skills, social interaction, and self-expression.
We understand that entrusting the care of your child to others is a big decision, which is why we place a strong emphasis on safety and security. Our facilities are equipped with state-of-the-art security systems, and all staff undergoes regular training in emergency procedures and child protection.
In addition to providing exceptional care for your child, we also aim to support families in any way we can. Our extended opening hours make it easy for parents to balance work and family life. We also offer regular updates and newsletters to keep you informed about your child's development and any important events happening at the nursery.
Flower Pots Chaulden is dedicated to providing the highest standards of care for your child. Whether you're looking for a safe and nurturing environment for your little one or a place where they can explore, learn, and grow, we are here to support you. Contact us today to schedule a tour and see what Chaulden Day Nursery can offer your family
Chaulden Nursery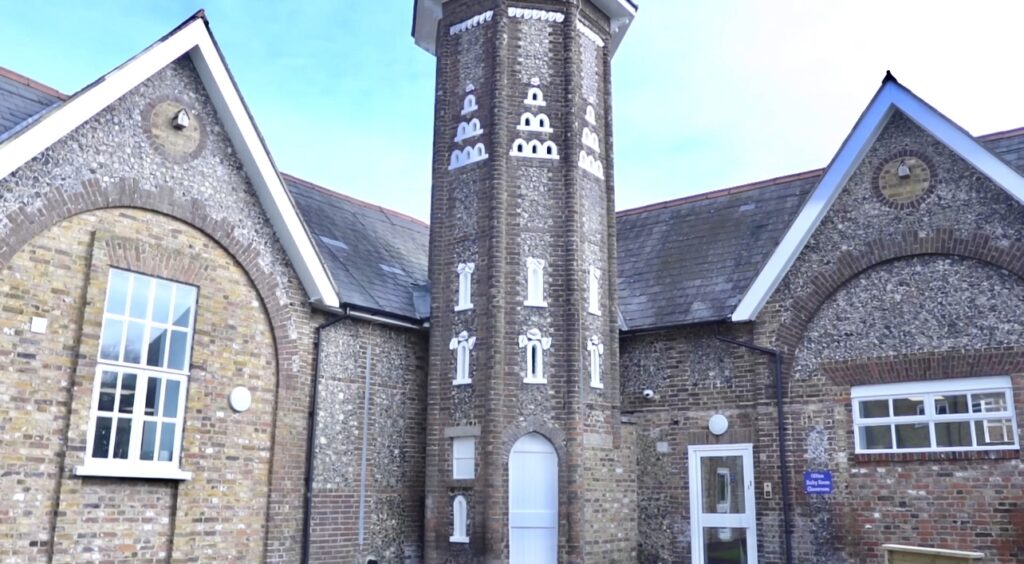 Baby Room
Birth - 18 Months
Our nursery facility provides a spacious and well-equipped baby room that accommodates up to 14 babies. The entire flooring of the room is designed with soft material, offering a comfortable and safe environment for the babies to freely explore their surroundings.
In addition, we offer ample play space and a soft play area that encourages physical development in children. Our facility also features a step 'n' slide, which provides a fun and engaging activity for our babies.
Furthermore, the baby room includes a dedicated sleep room is an essential part of a baby's room, providing a cozy and quiet space for the baby to rest and sleep comfortably. This room should be designed to promote a peaceful and soothing environment that helps the baby fall asleep quickly and stay asleep for longer periods.
Toddler Room
18 Months - 2 Years 6 Months
Our toddler room which accommodates up to 16 children, is designed to cater to their developmental needs and offer a safe and stimulating environment.
The toddler room boasts a variety of engaging tabletop activities, complemented by ample space on the floor for a diverse range of play experiences.
We prioritize the empowerment of toddlers by encouraging them to choose their preferred activities and engage with them at their own pace, promoting independence and autonomy.
Our facility offers a range of toys that not only foster fun play but also encourage the development of important skills such as sharing and communication. These play experiences contribute to the holistic growth of our toddlers, preparing them for future learning and social interactions.
Pre-School
2 Years 6 months - 3 Years 6 Months
Our pre-school room can comfortably accommodate up to 18 children, providing ample space for children to engage in various activities that promote their independence.
Our pre-schoolers are encouraged to develop self-sufficiency, including getting themselves ready for outdoor play in our garden.
The pre-school room boasts a large art area and book corner, providing children with opportunities to engage in creative and literary activities. Additionally, we have incorporated a science area where children can participate in hands-on experiments, fostering their scientific inquiry and exploration.
Our pre-schoolers also enjoy a well-equipped role play area, featuring an extensive range of dress-up accessories and a child-friendly kitchen. This space encourages children to engage in imaginative play and role-playing activities, fostering their creativity and social skills.
Classroom
3 Years 6 months - 5 Years
Our classroom space can accommodate up to 16 children, offering a conducive learning environment that fosters their independence and self-sufficiency.
We have incorporated an interactive tablet in this room, with a variety of links to the Early Years Foundation Stage, providing children with an engaging and interactive learning experience.
We prioritize the development of fundamental skills for school readiness while ensuring a fun and enjoyable learning experience. Our curriculum includes a "Ready for School" week, which includes activities such as viewing photos of local schools, taking attendance, and practicing using a packed lunch box. Additionally, we offer various activities, including cooking, dancing, and gymnastics, which further enhance children's holistic growth and promote their physical, cognitive, and social development.
Chaulden Garden
Our Chaulden nursery boasts lovely garden spaces that are accessible to all children throughout the day, regardless of the weather conditions. They can engage in various physical activities such as playing catch, running around, and enjoying classic games like "What's the Time, Mr. Wolf?" while breathing in fresh air.
Nursery Fees
We have a few options with our Chaulden nursery. It's a 10 hour day which starts at 08:00 and ends at 18:00 which can be a full day or we also offer half days (5 hour morning or 5 hour afternoon).
There is also the option for an earlier start at 07.30 and then also the option for a later finish at 18.30.
We accept 3-year-old funding.
Click below to see our fee's with a full breakdown depending on the number of days you prefer.
If you would like to book a viewing at our Chaulden nursery or have a question then please click below and we'll get back to you
We are always available on 'Instagram' and 'Facebook' to answer any queries you may have.